Write About This: A Wrestler Goes For Broke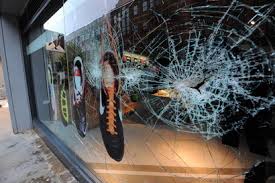 No one saw it coming…but then it happened.
No one predicted the weights might smash the window…but they did.
This video is loaded with "story." When I say this, I mean there is so much potential to write about this.
For example:
Does she make it to the Olympics?
Does it boost or hamper her spirit?
Does it become a story that is used at the Olympics?
Or…
What are other "harmless" accidents that happen during athletic training?
Or…
Rules are created, generally after the fact.
Find a rule (or  law), how do you think it came about. Make the story believable…or not.
I found 13 Strange Laws Canadians Didn't Even Know Existed.
I am Canadian…I did not know they existed.
Obviously no one predicted the window would break either…or there would have been a rule:
DON'T WEIGHT BY THE WINDOWS!
Until Next Time,
Lit Maven Out!
About Brandi Clark